THE LOFT HOUSE VACATION RENTAL IN AUSTIN TX
Family Vacations / Girlfriend Getaways / Austin Staycations / Corporate Retreats
Welcome! Are you looking for an eclectic and laid-back atmosphere for your next great escape?
If so, your search for a secluded yet accessible Austin home-base is over.
Winner of the ABC Living Well Channel's 'Sweet Retreats' Austin edition, our two story, naturally lighted artist's loft is situated on two acres of private green-space, only 14 minutes from downtown Austin.
Greenbelt Views
50' Lap Pool
12 separate beds
60" Smart TV
Cable, Netflix, Hulu, etc.
Bluetooth stereos
High Speed WiFi
14 min. to downtown Austin
Large Outdoor Living Space
Full Gourmet Kitchen
3600 sq ft
Outdoor Shower
Separate Private Patio
Hairdryers, towels, supplies
Barbecue Grill
Fire pit
4 Full Bathrooms
Air Conditioning
Washer & Dryer
Luxury Linens
Free Parking
Let us pamper you with our special add-on services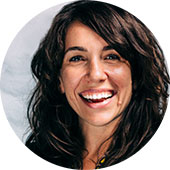 MASSAGE
Get ready to feel fabulous with an on-site table massage. Let Autumn and her team help you celebrate, relax and unwind. Choose from Vita Wellness Massage's menu of customized Girlfriend Getaway Packages.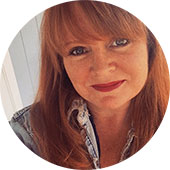 CONCIERGE
Hosting an off-site meeting or corporate retreat? Why sweat the small stuff when Julie can take care of the details for you? She'll handle everything from stocking the fridge before you arrive to booking your entertainment and coordinating the transportation.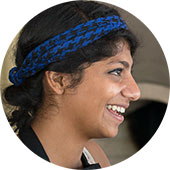 PERSONAL CHEF
Relax, you're on holiday. Let one of our personal chefs do the cooking for you. Whether you fancy Italian, Cajun, Indian or Eclectic cuisine, it will be prepared in-house to your specifications and dietary preferences.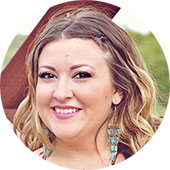 MOBILE BEAUTY SALON
Perfect for bachelorette weekends, Ally and Erica of Flair Style Lounge, will work their magic 'til you and your guests are nothing short of glamorous.
A QUICK LOOK AT THE NUMBERS
Festivals, holidays & special event dates excluded
w/ 12 guests – all included
What our guests are saying about the Loft House
MY BEST RENTAL EXPERIENCE – I rented The Loft House for a corporate retreat and most highly recommend this location to anyone looking for a private getaway. From our first point of contact, Sharon helped me walk through everything I would need to make my rental experience as smooth and enriching as possible. And her home!! I've never been in such a place. Every square foot of it is gorgeous & unique. And yet it was familiar enough where I felt like I could take full advantage of it – that I could get comfortable & relax. With accommodations for over 10 people and a beautiful + tranquil backyard, I'm sure we'll be returning soon!!
SACRED RETREAT: HOME TO ART AND BEAUTY – Sharon is the most incredible property owner. She amazed us with her ability to work with us on what we needed, and go above and beyond to provide gorgeous details that made our stay special. She has cultivated an amazing home full of art, beautiful objects, warm welcoming lighting and expert details. The house is filled with captivating textiles, furniture and sculptures. Big windows look out onto the restful pool and live oaks. We can't recommend this home highly enough. It is special, sacred, and filled with good energy and light.
AMAZING! – I must say The Loft House was probably my favorite place I've been in a very long time. This place was so beautiful and unique, definitely made our labor day weekend a weekend we'll never forget! The house was very clean and had everything we needed. The location was perfect, only 10 minutes away from downtown and Barton Springs. I would highly recommend this place to all my friends and family, and we will definitely be back! Thanks Sharon for everything, you were awesome and so kind!
EXCEPTIONAL PROPERTY AND VERY THOUGHTFUL HOST – This is a truly extraordinary property! To begin with, it's BEAUTIFUL. We had seen pictures, of course, but it was beyond expectations. There's art everywhere, and we kept seeing interesting things we hadn't noticed initially. Sharon, met us and walked us through everything we needed to know. To supplement that, she has labelled everything so that you can find what you need (i.e., esp. in the kitchen). The pool was lots of fun to use, and some of us thought the outdoor shower was/is a real treat. The beds are really, really comfortable — and we travelers really appreciated that! I can't think of anything that could or should have been better. We would go back to this property with eager enthusiasm.
SPECTACULAR RESORT LIKE PROPERTY –  We held our Christmas Family Reunion at Sharon's wonderful resort like property and found it to be everything advertised and MORE. Not only is this home visually stunning and architecturally interesting…it's fully equipped with everything one might need. Host a party or just "get away from it all"….this property does it all and won't disappoint. What was equally impressive was the owner's attention to detail and business acumen. The house was in perfect shape when we arrived….and we got back our security deposit the same day we departed! 
AMAZING HOUSE FOR A GROUP!! – 10 of us girls went to Austin for a bachelorette party and staying at Sharon's house was an amazing experience. There was plenty of room and bathrooms for all eleven of us to hang out comfortably and get ready. The house is absolutely gorgeous with lots of fun details. Sharon was so wonderful and attentive to everything we needed both before and during our stay. The openness of the house allowed us to hold conversations wherever we were. The screened in porch was a fun place to relax and visit. We even had a private chef cook us dinner one night and the space was perfect–we were able to watch him cook in the kitchen while we hung out in the living room. I would certainly recommend this house for anyone visiting Austin!! 
THE LOFT HOUSE IS PERFECT! – The Loft House is so gorgeous and it has an amazing amount of amenities. I came for 3 nights with 11 girls for a bachelorette weekend and it was perfect for our needs. We lounged by the pool, hung out in the open air living space and we even built a fire in the fire pit and relaxed there at night. We cooked in the amazing kitchen and partied to the awesome stereo system that floats through the entire house and out onto the screened in porch. I would recommend this house to any group coming to Austin. Sharon is a dream to deal with and we are lucky she shared this wonderful space with us. I hope to come back again soon!
TRULY AMAZING, INSPIRING HOME TO SHARE WITH FAMILY AND FRIENDS! – This house is perfect for entertaining! We hosted our small wedding reception here and had a private chef prepare a special dinner for our guests. Everyone LOVED the house and it created such a wonderful ambiance for our party. The screened in porch overflowing from the kitchen was probably my favorite room, but each room definitely had something special to offer. It felt like we had been transported to an exotic location! 
Sharon was so great to work with. Very responsive to any questions we had during the planning process. We hope to come back and stay again soon. Such a special place!
BOOK YOUR AUSTIN GETAWAY TODAY